ONE SEARCH – INTERNATIONAL RESULTS
SIMPLE, FAST, CLEAR & RELIABLE
AN EXPERT TOOL FOR YOUR TRADEMARK AND DESIGN SEARCH
A SERVICE FOR TRADEMARK EXPERTS & LAWYERS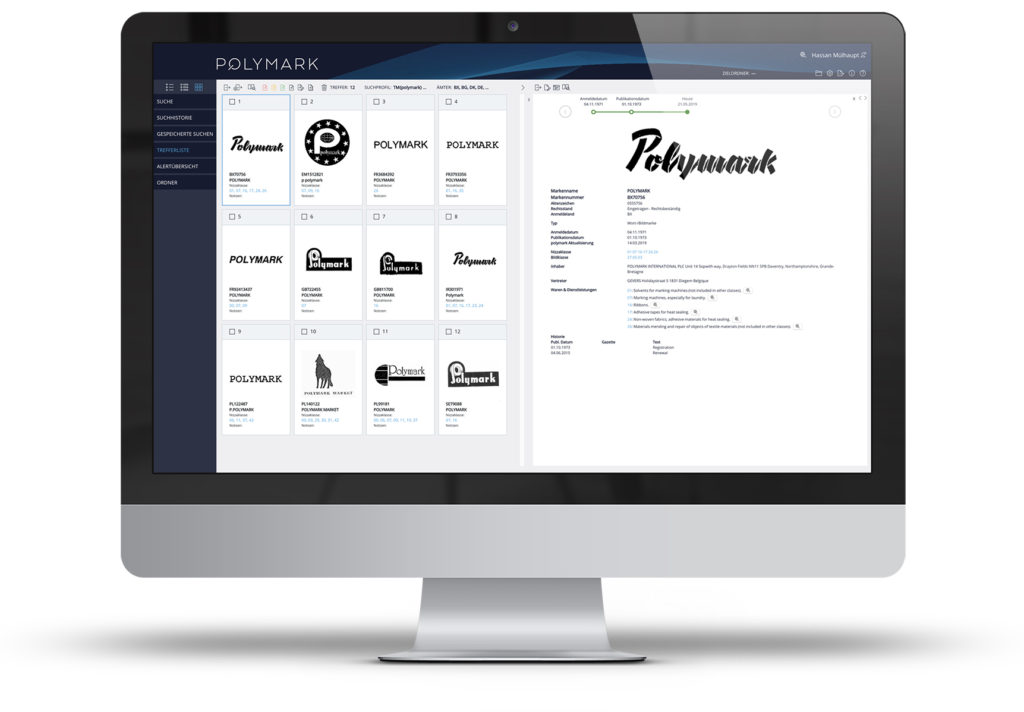 POLYMARK – THAT'S WHAT SEARCH IS TODAY
Information is valuable – especially if business success or legal consequences depend on it. POLYMARK supports you with an international up-to-date data pool and meaningful results in your trademark, design or name search.
An intuitive interface, customized results and smart additional functions make every search a really safe thing. Use POLYMARK once or daily, alone or in a team – our online tool makes it easy for you to carry out your trademark searches quickly and specifically to evaluate results clearly and to process them further.
THE SEARCH TOOL FOR LAWYERS, INDUSTRIAL COMPANIES, DESIGNERS AND PRODUCT DEVELOPERS!